Hello, I am
Remilekun Salami
A software engineer based in Lagos, Nigeria specializing in building amazing web and mobile applications.
Say Hello
About Me
Hello, I am Remilekun Salami (casper), a software engineer based in Lagos, Nigeria. I am passionate about writing elegant code to enable easy extendibility and maintenance. I'm highly skilled in building functional applications and can comfortably translate design mockups into responsive pixel-perfect web and/or mobile screens to bring designs to life. I currently work at Bravado as a senior mobile (React-Native) developer. In my spare time I read articles to help my growth, read manga, watch anime/movies, hang out with friends, you can also catch me playing Apex Legends (gamer tag: casper_rsj).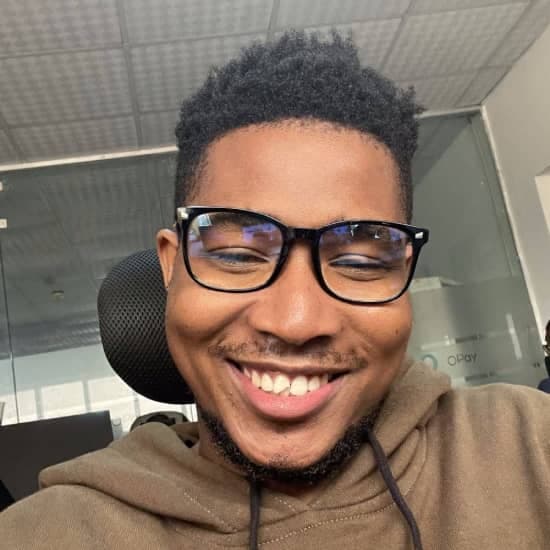 My technology stack:
HTML & (S)CSS
JavaScript
Node
React
React Native
Typescript
I have been able to create solutions for:
Senior Mobile (React Native) Developer
Jul 2022 - Dec 2022
Develop mobile app using react-native and graphql for enhanced maintainability
Collaborate with the team to define, design and ship new features
Translate designs into high-quality code
Performing bug fixes and code reviews
Maintaining and improving the codebase
Frontend Developer
Jul 2020 - Jul 2021
Write reusable, performant code for internal projects
Work with product & design teams to build & maintain features on various projects
Engineer and maintain major features and functionalities across projects using ES6, React, Emotion, and integration of apis
Creating & Updating local API documentation using Gatsby & Markdown
Developing competencies in backend tasks such as creating & consuming APIs and querying MongoDB & SQL databases
Frontend Developer (Web & Mobile)
Mar 2019 - Jul 2020
Translate designs to extendable, maintainable code for the uduX web and iOS apps
Engineer and maintain major features of uduX web apps using ES6, React, Emotion, Firebase, and integration of apis
Engineer a dynamic UI rendering system for screens. Hence improving easy re-ordering and modification of items on the app
Implement performant solutions to enhance optimization for maximum speed and scalability
Integrate payment gateway for a secure way to pay for subscriptions
Frontend Developer
Jun 2017 - Mar 2019
Write reusable, performant code for a diverse array of client and internal projects
Work with a variety of different languages, frameworks, and content management systems such as JavaScript, TypeScript, React, Vue, Gatsby Js, Angular, React-Native, NativeScript, Node.js, Wordpress e.t.c.
Communicate and collaborate with teams of software engineers, UI/UX designers, project managers on a daily basis
Contribute to open source projects
Let us talk
Feel free to reach out to me if you have any question or if you'll like to create magic with me.